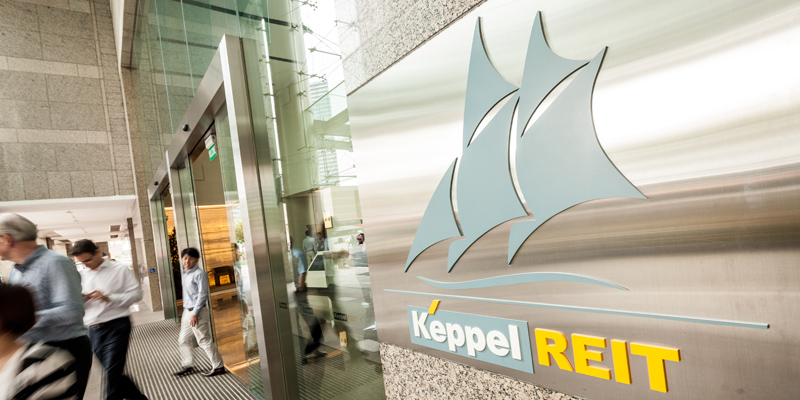 Keppel REIT was listed by way of an introduction on 28 April 2006. It is one of Asia's leading real estate investment trusts (REITs) listed on the Singapore Exchange with assets under management of over $8 billion.
Keppel REIT's objective is to generate stable income and long-term growth for Unitholders by owning and investing in a portfolio of quality income-producing commercial real estate and real estate-related assets in Singapore and pan-Asia.
Its sterling portfolio comprises interests in nine premium office assets strategically located in the central business districts of Singapore, as well as key Australian cities of Sydney, Melbourne, Brisbane and Perth.
In Singapore, the assets are Ocean Financial Centre (99.9% interest), Marina Bay Financial Centre (comprising office Towers 1, 2 and 3 and the subterranean mall, Marina Bay Link Mall) (one-third interest), One Raffles Quay (one-third interest) and Bugis Junction Towers (100% interest).
In Australia, Keppel REIT owns 50% interests in 8 Chifley Square in Sydney, 8 Exhibition Street in Melbourne, 275 George Street in Brisbane and David Malcolm Justice Centre in Perth. Keppel REIT also has a 50% interest in a premium office tower which is under construction at 311 Spencer Street in Melbourne.
Keppel REIT is sponsored by Keppel Land Limited, one of Asia's leading property companies. It is managed by Keppel REIT Management Limited, a wholly-owned subsidiary of Keppel Capital Holdings Pte Ltd, a premier asset manager in Asia with a diversified portfolio that includes real estate, infrastructure and data centre properties in key global markets.