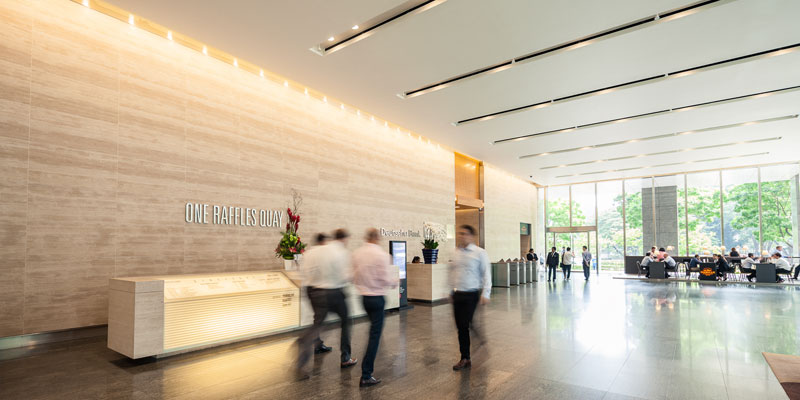 Listed by way of an introduction on 28 April 2006, Keppel REIT is one of Asia's leading real estate investment trusts with a portfolio of prime commercial assets in Asia Pacific's key business districts.
Keppel REIT's objective is to deliver stable income and drive sustainable long-term total return for its Unitholders by owning and investing in a portfolio of quality income-producing commercial real estate and real estate-related assets in Asia Pacific.
As at 31 December 2022, Keppel REIT had a total portfolio value of $9.2 billion, comprising properties in Singapore; the key Australian cities of Sydney, Melbourne and Perth; Seoul, South Korea, as well as Tokyo, Japan.
Keppel REIT is sponsored by Keppel Land Limited, a wholly-owned subsidiary of Keppel Corporation Limited. It is managed by Keppel REIT Management Limited, a wholly-owned subsidiary of Keppel Capital Holdings Pte. Ltd. (Keppel Capital). Keppel Capital is the asset management arm of Keppel Corporation, a Singapore-headquartered global asset manager and operator with strong expertise in sustainability-related solutions spanning the areas of energy & environment, urban development and connectivity. Keppel Capital has a diversified portfolio of real estate, infrastructure, data centres and alternative assets in key global markets.